Ready for the sweetest nails?
We've teamed up with Cirque Colors in celebration of their 9th birthday to launch Limited Edition Cirque Colors x Smarties nail polishes. They're packed with pure holographic pigments that bring a blinding prismatic finish.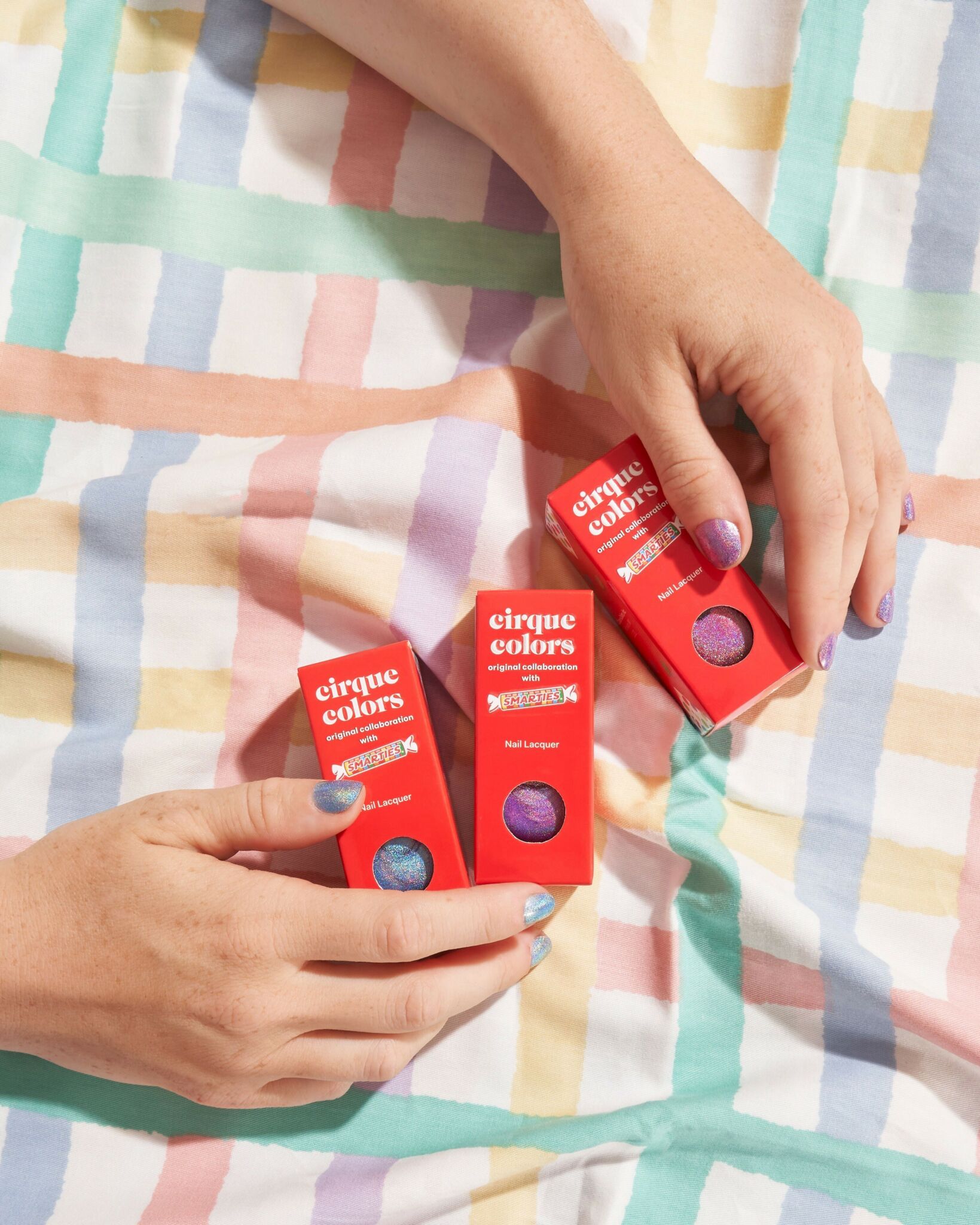 Inspired by the cherry, grape, and tropical flavors of sweet Smarties treats, these new polishes feature an ultra-fine, intense, linear holo sparkle that will overwhelm in direct sunlight or brighten a cloudy day with the flash on your phone for an instant bite of rainbow. Better yet, they'll match your childhood favorite candy necklace.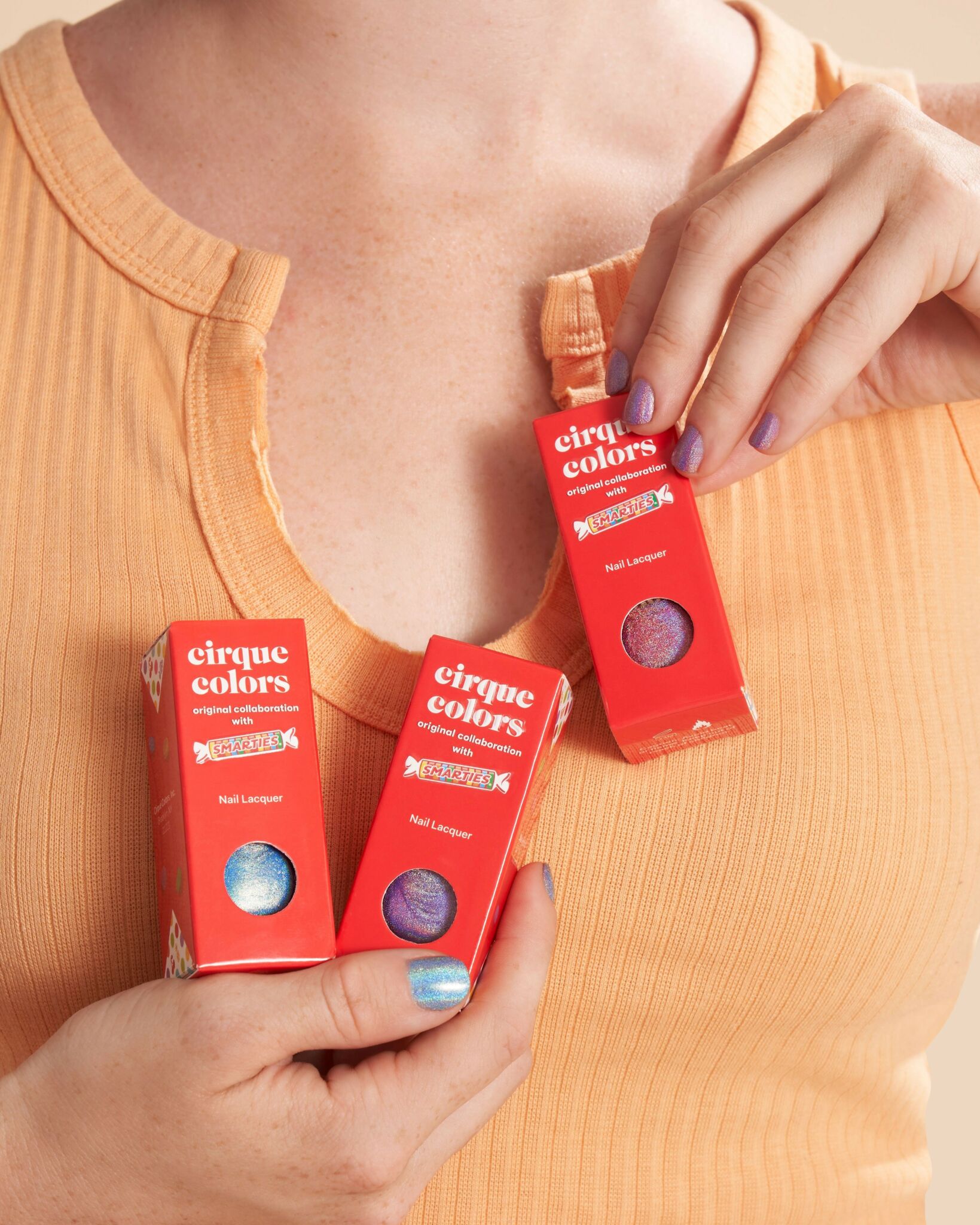 Cirque Colors makes vegan, cruelty-free, safe, non-toxic nail polishes in unique colors and formulations that inspire you to feel, create and experience. Their three Smarties inspired ultra linear holographic nail polishes are Frosted Cherry, Tropical Twist and Groovy Grape. While supplies last, all orders of the Cirque Colors x Smarties nail polish collection include a candy roll.