Valentine's Day is right around the corner. Is there anything sweeter than a homemade valentine? We don't think so. That's why we came up with this easy and elegant craft for those of you who care to make cards with a personal touch.
The final product? A heart shaped valentine with a witty message & a roll of Smarties attached.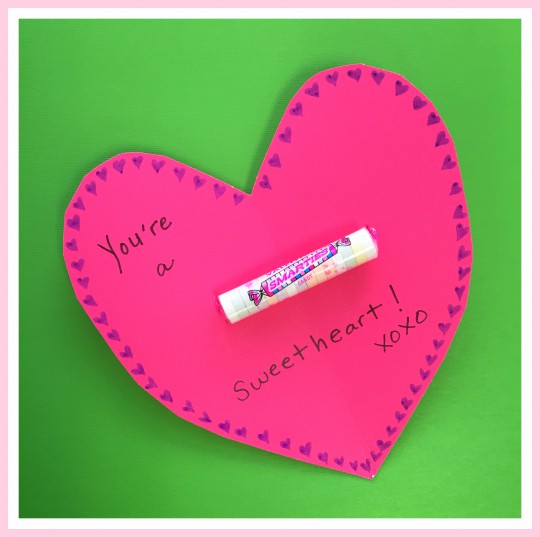 What you will need:
Cardstock – Choose a color for your Valentine.
Scissors
Box cutter or X-Acto Knife
Valentine Smarties or Original Smarties rolls
1 Sharpie, permanent marker or glitter pen!
Step 1:  Make a heart.
Fold cardstock in half and cut half of heart shape like this:
Step 2: Hold Smarties roll in front of the heart.  Use your box cutter to make to vertical slits in the heart where the twists are located.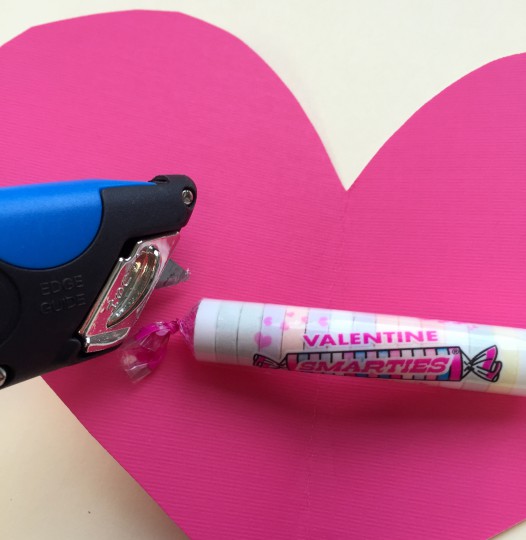 Step 3:  Press the twist ends through the slices you made in the heart. Turn over to really make sure the ends are pulled through to secure the candy to the Valentine.
Step 4:  Grab your pen & decorate to your heart's content!  Some cute messages you might use include… "Don't go breakin' my heart!" "Giving you my heart is smart, Valentine!" "You're a sweetheart!"
We hope you enjoy the craft, and Happy Valentine's Day!
Sweet wishes,
The Smarties Family
PS- Please share your tasty creations with us on Instagram, Twitter, or Facebook!