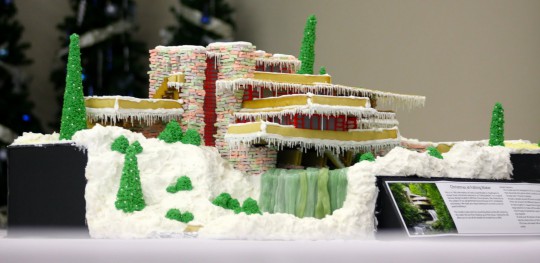 Who knew Smarties could double as "dry stack stone" for this remarkably detailed Fallingwater Gingerbread House?  The original home, designed by famous architect Frank Lloyd Wright, was built between 1936 and 1939.  The name Fallingwater is fitting as the home sits atop a waterfall and is recognized as a National Historic Landmark in Pennsylvania.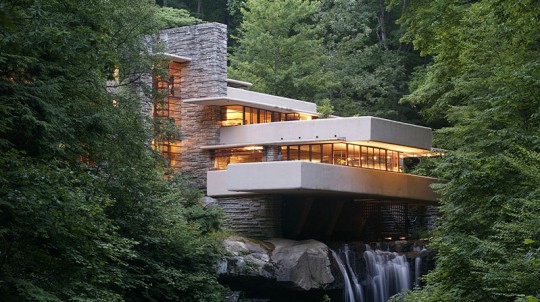 Special thanks & photo credit to: Garden Melodies for the gingerbread house.
Photo credit for Fallingwater residence found on the official website.