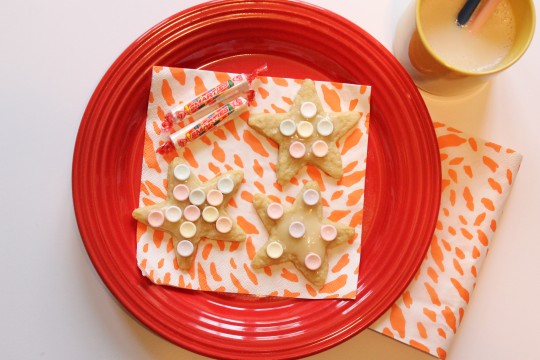 Who doesn't love a good sugar cookie?
This recipe yields truly delicious cookies, so what are you waiting for? Make the dough, cut out shapes, bake, frost and decorate!
Smarties Sugar Cookies
adapted from She Knows via Babble.com
1 1/4 cup flour
1/2 cup sugar
1/4 teaspoon baking soda
1/2 cup vegan butter
1-2 tablespoon water
1 t. vanilla
Icing (recipe below)
1 bag of Smarties Original Rolls
Line 2 baking sheets with parchment paper; set aside.
In a mixer bowl combine flour, sugar and baking soda – blend on low just to combine. Add butter, vanilla and 1 tablespoon of water to the mixture – blend on low until just combined (add an additional 1 tablespoon of water if dough seems dry).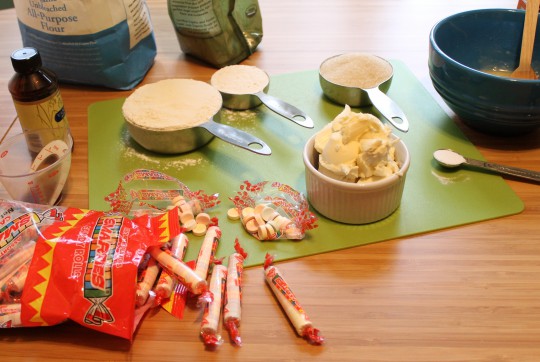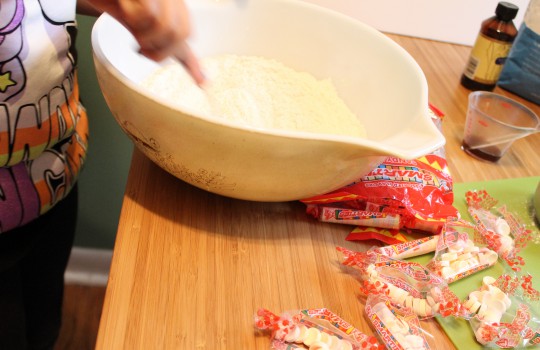 Divide the dough into two even pieces; roll each half between two pieces of parchment paper to 1/4 inch thick. Cut dough into desired shapes (dipping your cutter in flour between cuts), and freeze for at least 30 minutes.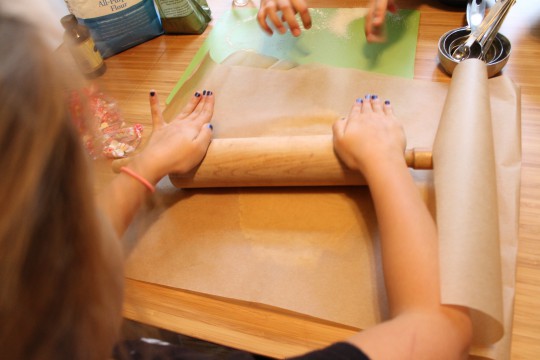 Pre-heat oven to 350 degrees Fahrenheit.
Place one sheet of dough onto a cutting board remove both pieces of parchment paper. Using a thin spatula, carefully transfer cookies to your prepared baking sheets. Bake for 7-10 minutes, till lightly browned around the edges. Transfer cookies to wire racks to cool completely.
Re-roll scraps until you have used up all of the dough.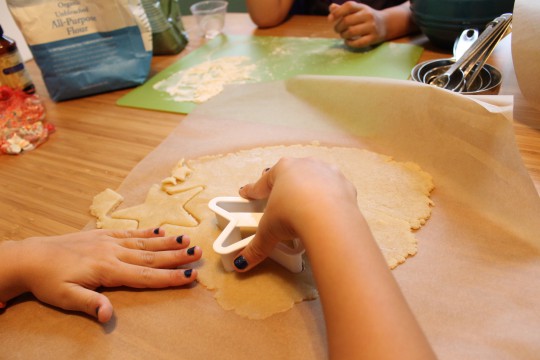 When cookies are completely cooled, ice and decorate with Smarties.
Icing Recipe 
From Adela Jung via Chow
3 sticks unsalted vegan butter, at room temperature
1 1/2 cups powdered sugar
4 teaspoons vanilla extract
1. Place the butter in the bowl of a stand mixer fitted with a paddle attachment and mix on medium-high speed until fluffy and light in color, about 4 minutes. Stop the mixer and scrape down the sides of the bowl and the paddle with a rubber spatula.
2. Add the powdered sugar and vanilla, return the mixer to low speed, and mix until incorporated, about 1 minute. Increase the speed to medium high and mix until the frosting is airy and thoroughly mixed, about 1 minute more. Refrigerate in an airtight container until ready to use.
Enjoy!