Newsflash: Our friends at Ford Gum are offering yummy Smarties brand products including Bubble Gum, Strawberry Taffy and Blue-Raspberry Taffy!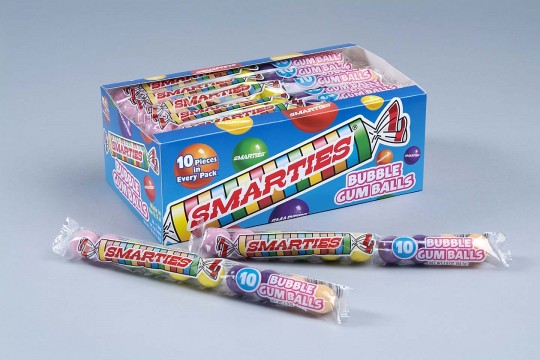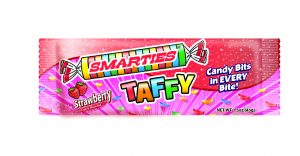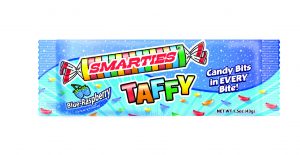 Smarties Strawberry Taffy              Smarties Blue-Raspberry Taffy
Be sure to look out for these as you stock up this Halloween! They are a fantastic complement to our classic Smarties rolls – It's always a good idea to offer trick-or-treaters a sweet assortment.
Note: These candies are not made by Smarties Candy Company. For nutritional and allergen information, please contact Ford Gum directly. Thank you!