Tis The Season to deck the halls, ring the bells, sing the carols, light the candles and- of course- eat candy canes.  That's why we are delighted to announce that it is *officially* Smarties Candy Cane season!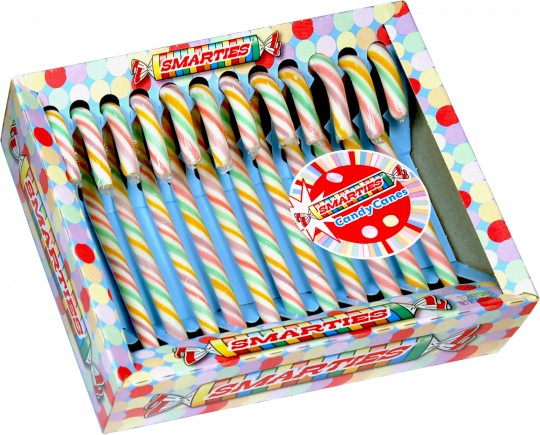 If, like us, you enjoy eating these treats year-round, now's the time to stock up or you'll have to wait until next year… Don't say we didn't warn you!
Sweet Wishes,
The Smarties Family
PS-  If you cannot find Smarties Candy Canes at your local store, you can purchase them directly from Spangler Candy Company here.