We are delighted to announce that we have a new intern here at Smarties.  His name is Karan Deo!  Welcome to candyland, Karan!!!
He recently put this image together.  We never thought he slept on the job, but we still think it's pretty funny…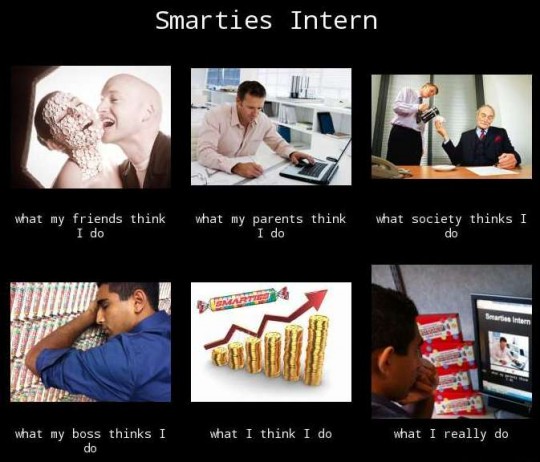 What do you think a Smarties intern does?
Sweet wishes,
The Smarties Family