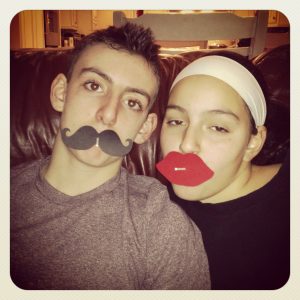 Wendy, our Smarties Craft Diva, came up with a super fun way to dress up your lollipops this Valentine's Day:  His and hers mustache & red lips!  Here's how to trick our your Smarties lollipops: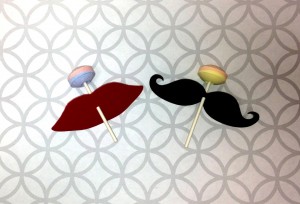 Step 1:  Save & then Print the lips & mustaches image below on Cardstock.
Step 2:  Carefully cut out the Lips and Mustaches.
Step 3:  Poke a hole through the center using a small hole punch, scissors, or the tip of a pen.
Step 4:  Slide the mustaches and lips on the lollipop stick and VOILA – instant pop glam!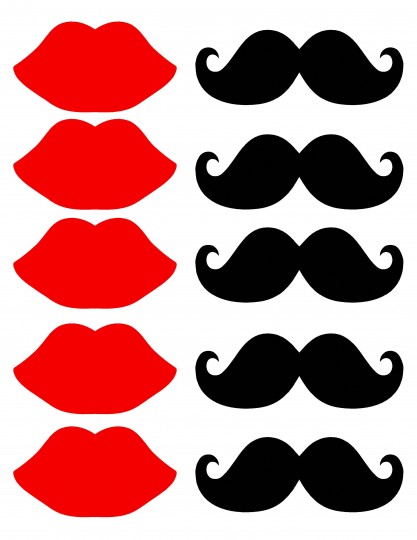 So go ahead, make your pops *POP*!
– The Smarties Family