Do you have a sweet tooth?  You are likely to be "sweet" yourself!  A recent article in the Journal of Personality and Social Psychology documents five studies showing this embodied metaphor.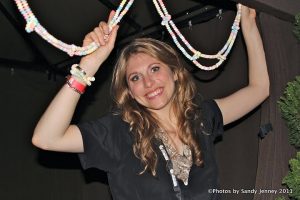 So, if you like Smarties, you are probably a sweet person…We could have told you that!
Pictured left is our resident "sweetie," Liz Dee.  Liz is a 5th generation candy maker with a serious sweet tooth and also the voice of our Smarties Tweets!  (Update: Liz now has her own Twitter handle, @LizatSmarties!)
You can read the article abstract and find more information here.