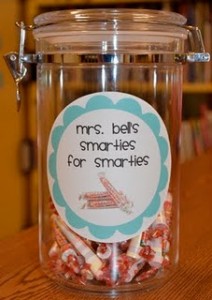 We have always loved the idea of Smarties candy for "smarties!"  It's a sweet incentive for students and life-long learners alike.  So, when we came across this super post by Mrs. Bell (of A Place Called Kindergarten), we had to give it a sweet shout out here on our Smarties Blog!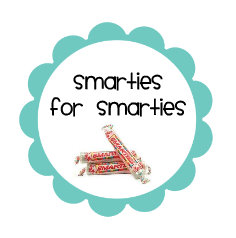 Mrs. Bell writes, "I hand out smarties for various reasons in my class and decided that my smarties candy jar needed a makeover."  She includes the label image so you can download and print it yourself for your candy jar.  How fun is that?!
Happy back-to-school, friends!
– The Smarties Family