Whew! Just got back from the 2011 Sweets & Snacks Expo, a wondrous place where childhood dreams are realized and sugar comas are mandatory.
Here, 550 exhibitors showcased their newest products on over 3 acres of event space at McCormick Place in Chicago (I know what you're thinking, and yes, I did wear unfashionable orthopedic shoes- candy comes first!).
There was plenty to see, do and taste at the show, a portion of which is captured in this Facebook photo album of Sarah and me exploring SSE11!  One of the most memorable parts of the Expo was an art show entitled "Sweet & Salty: ARTWORKS," curated by chocolate and candy expert and historian, Beth Kimmerle.  Below is a photo of Beth with her piece entitled "Snacks and Candy" (Paint on wood).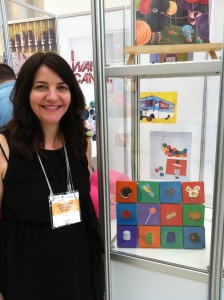 *This piece is for sale and the proceeds of which will benefit the food bank Second Harvest for Japan Disaster Relief.  Contact Beth@bigtipscandy.com for more info!
Beth's blog links to a super 2-part Reference Guide to the exhibit which I encourage you to check out here and here.  See below for my photos from the exhibit space and enjoy!
– Liz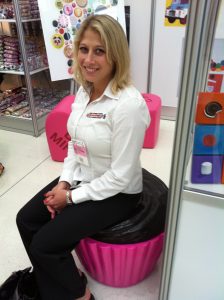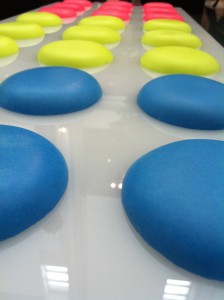 Click for more photos!