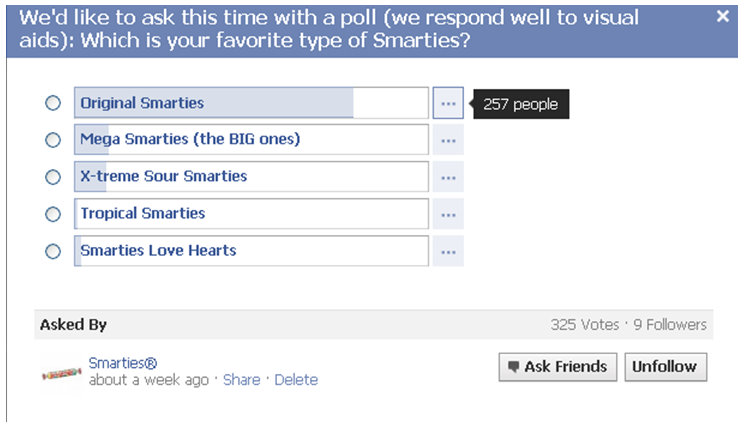 Did you know Smarties has a Facebook page?  Of course you did!
Well, we were very excited to see the new Facebook Questions had "Poll Options."  What a great opportunity to conduct a super serious scientific study…  So, we did.
As you can see above, 257 of 325 people voted Original Smarties as their favorite type of Smarties.  That's nearly 80%, or 4 out of 5 people- WOWZA!
People, we read you loud and clear:  You like the classic.
Agree?  Disagree?  Leave a comment below to chime in!
-The Smarties Family